For years we've been trained into examining what is wrong, when is it at it's worst, how bad are things, what are all your painful (emotional or physical) symptoms. Where that is necessary to help the doctor diagnose and prescribe medication, it is not necessary to aid recovery. In fact some people exacerbate the problem by keeping a diary of when things are worse.
By focusing on what is wrong and when it's at it's worse doesn't help with anxiety and depression, in fact, it makes it worse because it's recalling a 5D video that includes feelings and you repeatedly recall these feelings which make you feel even worse.
Use this simple psychology trick to start turning things around and work out when things are better instead and it will help you know what you need to do to recover.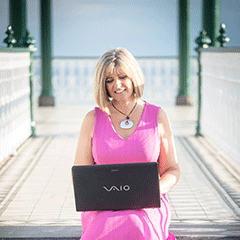 HPD, DHP, MNCH(Reg), AfSFH