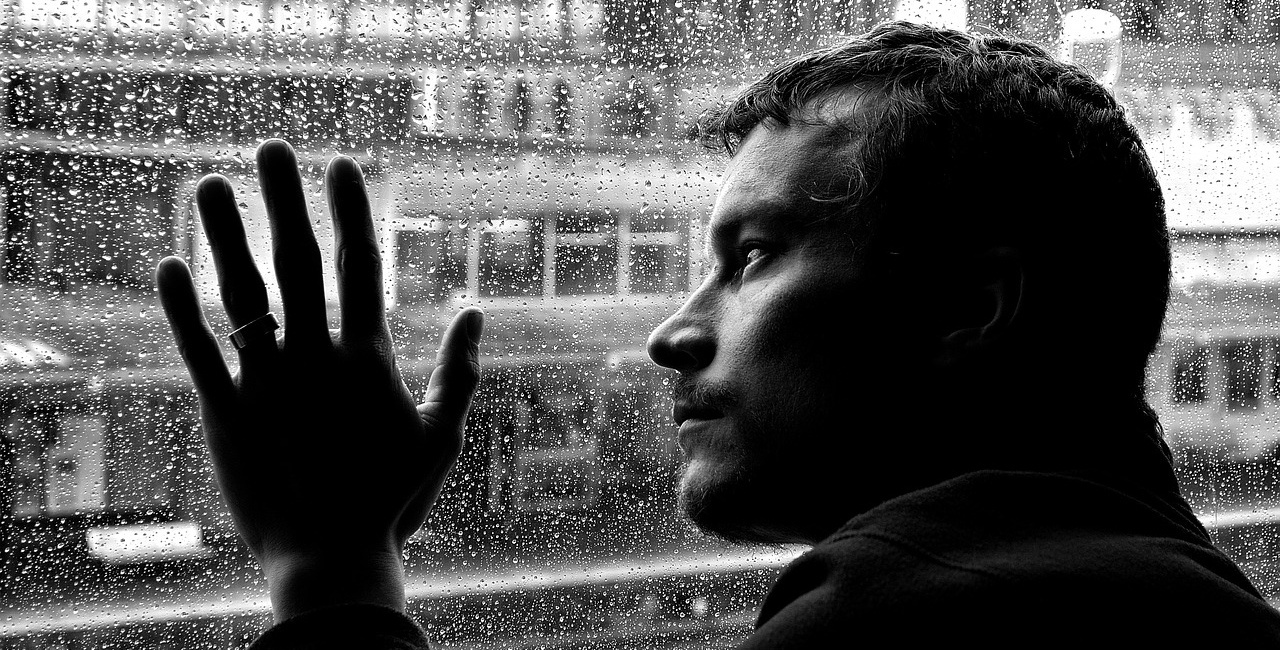 5 Ways To Fight Depression Without Drugs
Guest Author – Marcus Clarke
There are many ways that you can fight back against depression without taking any prescription medication. There exist several natural alternatives which have been long shown to positively influence your mental health. Here are 5 ways that you can fight depression without drugs:
Embrace meditation
Meditation can play a monumental role in your fight against depression, and is beautiful in its simplicity. All it takes is 10 minutes a day, and it'll help you to boost your positive emotions, become calmer, process troubling thoughts more healthily, and give you a healthy mindset with which to tackle obstacles that you come across. For a simple but effective form of meditation, find yourself a quiet place to sit. Choose a chair that allows you to sit upright and do so, closing your eyes. Allow your thoughts to make their way in and out of your acknowledgement. If you find yourself getting pulled down a rabbit hole, simply focus on your breathing to bring yourself back. Set a timer on your phone so you'll know when to finish!
Exercise more
Exercise is very commonly regarded as a key component of positive mental health. It's often suggested as a form of therapy for people of all ages – ranging from a teenager struggling with depression to a grandparent fighting off the onset of cognitive decline. Just like meditation, exercise is both simple and free! There's a form of exercise for everyone – some people prefer jogging, others prefer lifting weights, others prefer hiking, the possibilities are endless! All it takes is 30 minutes a day to get outside and feel the fresh air on your face. Not only will your mind be clearer, but you'll also be boosted by the inevitable physical improvements.
Adopt a healthier diet
Improving your diet doesn't mean you must suddenly become vegan or paleo. You can make subtle changes to what you're eating and drinking – whether it's replacing your morning Coco Pops with porridge or sticking to water instead of fizzy drinks. If you're maintaining a healthy diet, your body will feel cleaner and your mind will too.
Fix your sleeping pattern
Having an irregular sleeping pattern is strongly linked to depression, as many depressive individuals either sleep for too long or don't sleep enough. One of the main causes of this is staying up too late, and thereby forcing yourself to get up late the next day. The cycle is endless! This will leave you feeling exhausted and as if you've achieved nothing all day. Going to bed at a reasonable time and getting up early will improve your mental health massively – you'll see more of the sun and you'll greatly increase your chances of having a productive day. For example, getting up an hour earlier would create enough time to meditate, make a healthy breakfast, and exercise, so it also facilitates other ways to fight depression.
Spend more time with people
Depression encourages you to withdraw into your cave, you neither have the energy or inclination to go out and meet up with people and the negative thinking tells you they don't want to be with you anyway.  The worst thing you can do for yourself if you have depression is spend too much time alone thinking which is the typical behaviour of the depressed person but all it does is keep you trapped in your own head.  If you don't have many people in your life right now, get more!  Go and join something that is worthwhile and sociable like volunteering or go to evening classes and learn something new, join an activity group, find like minded people on meetup.com but above all be with people, taking an interest in their life, you won't regret it.
Marcus regularly blogs at psysci, a psychology, science blog that examines the latest research and explains how findings can impact and improve people's lives, check it out.  If you would like to be a guest writer for Old Town Hypnotherapy or there is something on your mind you would like us to write about, please get in touch.
Lower Anxiety Lift Depression
If you are suffering from anxiety and depression, now is the time to take action and get your life back on track!
Lower Anxiety Lift Depression will explain the reason for anxiety and depression so you understand what you can do to deal with the issues that are restricting your life, realise you can take control and recover quickly.
Let's Begin….
The first step is to understand why anxiety or depression develops. Many people feel the reason for their issues is down to a specific problem or event that has deeply moved them; for example, the break-up of a relationship, financial problems, or illness. But, these are things that are worrying them, they are not the reason for anxiety or depression.
The first step to recovering is learning the truth about the real cause of anxiety or depression. Lower Anxiety Lift Depression includes seven professional video tutorials, one each day, to watch at your own pace. No pressure, no deadlines, no targets, and no confusing science; just Emma Triplett, Clinical Hypnotherapist, Psychologist and Life Coach, explaining why this is happening. Emma exercises empathy and shows great insight in explaining how to deal with anxiety and depression, how to banish it for good, and how to achieve peace of mind and happiness.
With Lower Anxiety Lift Depression, you can be happy, calm, motivated, stress-free and in control.
The Good News After the Bad
Depression and anxiety stem from chemical reactions in the brain. The bad news is that they cannot be seen and they are not always easy to understand. But the good news is that they can be controlled by you (no prescription medication necessary).
Take steps to recognise what has gone wrong and identify what needs to change and it is possible to learn what needs to be done to take control.
This video series is perfect for anyone who is ready to take responsibility for themselves and their life and is prepared to open their mind to learning new ways of dealing with things. Now is the time to enrol on the course Lower Anxiety Lift Depression.
Understanding Anxiety and Depression
When someone is in the grip of anxiety or depression, their brain gets stuck in a mode that is meant for dealing with crisis, emergency and danger. That's why they might feel like they are going round and round in circles, doing the same thing over and again not able to break free of the thought patterns or are too scared to try anything different in case it doesn't work or something even worse happens. Worrying about the worst case scenario or feeling nothing will every work are typical thought patterns for anxiety and depression, the difference between the two is that people with anxiety tend to worry and what-if about the future and people with depression negatively introspect about themselves, their life and the past.  Many people do both and many develop other symptoms of anxiety and depression such as anger, suffer from sleep disorders, panic attacks, migraines, IBS, eating disorders, addictions, OCD, and so on.
Banish the Irrational Voices for Good
It helps to look at the situation as having two voices inside our head. The logical, rational, intellectual part of our mind battles against the irrational, emotional, primitive part. This is the part that imagines the worst possible scenario to prepare us for what could go wrong. Someone suffering from depression or anxiety is likely to be letting the irrational, emotional, primitive part of their mind win the argument.
But it can be quietened. It is possible to banish it for good and put the logical, rational, intellectual part back in control.
Lower Anxiety, Lift Depression. A seven-day video course that will help get the real you back.
What to Expect From Lower Anxiety Lift Depression
– A video delivered to your inbox every day for seven days
– A special bonus video module on day eight
– A free self-hypnosis MP3 track
– A recommended reading list to guide you if you want more information
– One-to-one email support from Emma Triplett, DPH, HPD, MNCH(Reg), AfSFH, Clinical Hypnotherapist, Psychologist & Life Coach
– A money back guarantee if you are not happy about what you receive for any reason.
– Full course lesson plan that you can do at your own speed or refer back to as many times as you like.
With this course you will learn
– why we develop anxiety and/or depression
– how the brain works, explained in an unscientific way everyone will understand
– how we influence the world around us, good and bad, just by our thoughts
– how your hormones and neurotransmitters are affected and how you can directly influence that to become happy, calm, motivated, stress free and in control.
– strategies of how to deal with toxic people around you more effectively.
– what makes you tick and where it all goes right or wrong for you.
– why something needs to change in your life
– what needs to change
– your fundamental needs as a human being and why, when this goes wrong, anxiety and/or depression can develop.
Who should take this course
– Lower Anxiety Lift Depression is for people who are suffering from anxiety and/or depression and experiencing symptoms such as  anger, insomnia & sleep disorders, panic attacks, OCD, IBS, eating disorders, addictions or migraine and headaches,
– People who want to understand why they have anxiety and depression (it probably not what you think)
– Those who want to learn what they can do to take control and be 'normal' again.
I bought the course for help in dealing with my depression and anxiety, I hoped that doing the course would help to ease my symptoms.  The course exceeded my expectations, I was given pills for my anxiety and have found that I have not needed to take them.* Rachel,
First class course which is excellent value for money. Emma went above and beyond to ensure it ran smoothly and provide further information to help answer any questions. I highly recommend the books and courses.* Lucy,
How does it work?
Starting today you will receive a video lesson a day for seven days, plus a bonus module that you can keep and refer to whenever you need.   Each lesson is delivered at the same time each day and you will receive the first lesson instantly in your inbox, even if it's 2am. You will also receive a full lesson plan so if you miss a lesson, need to refer back or even if you are keen and want to work ahead you can access any of the lessons whenever is convenient for you.
Free Gift
With lesson 1 you will also receive a free hypnotherapy MP3 download to use along side this course with full instructions of how to use it so you can maximise its benefits.  You will also receive a 'Wednesday's Thought' every week which is midweek inspiration for you to ponder and on Saturdays I send you the weekly article which has been inspired by readers or guest writers on topics that help you go through life more easily.
Get Started Now
7 day video course for anxiety and depression is one of a new range of courses with the option of selecting how much you want to pay. No matter how much you pay, you'll be getting the same course as everybody else. We simply trust that people are honest and will support the author of the course with whatever they can afford. And if you are not 100% satisfied, we will refund your money.
How Much Do You Want To Pay?
People have bought this course so far